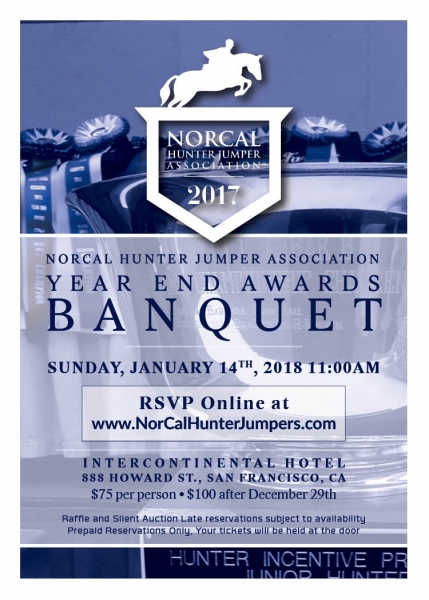 2017 NorCal Year End Awards Banquet
It's that time of year again!  We'll be gathering on Sunday January 14th, at 11am at the Intercontinental Hotel in San Francisco to celebrate what a fantastic year it's been for all our NorCal members. 
Please RSVP early. Tickets are $75 per person, but $100 per person if you RSFP after Dec 30th.  This year you're able to RSVP Online, so no more needing to find where you left your stamps!
See you there,
NorCal board of directors.